---
Reunion-99 at the windy city (16-18 July, Chicago, USA)
What the guys had to say...
---

Glimpses of the meet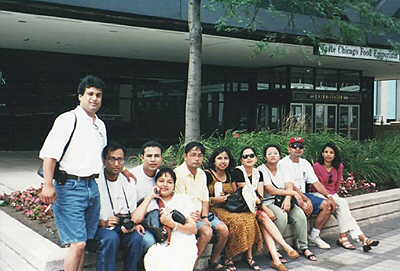 Left-to-Right: Rajarshi, Biplab, Pankaj, Nitu, Pradeepta,
Sabari, Priya, Pooja, Rajesh, Dipanita just before the boat
ride on the Chicago river.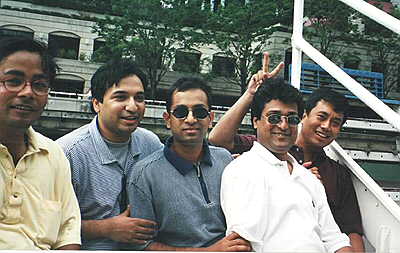 Left-to-right:Pradeepta, Digboloy, Kaushik, Rajarshi and
Rajen on the Chicago river boat curise.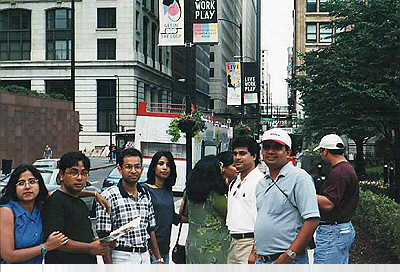 Left-to-right: Sabari, Pradeepta, Kaushik, Dipanita,
Pooja (facing backwards), Rajarshi, Rajesh and Pankaj
near the Sears Tower.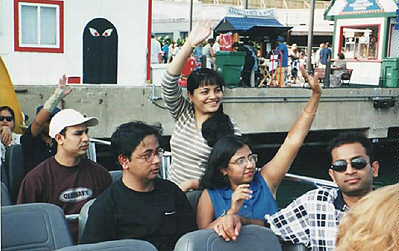 Left-to-right: Priya, Rajen's bandaged hand, Pankaj, Pradeepta
Nitu, Sarbari and Kaushik on the speed boat cruise over
Lake Michigan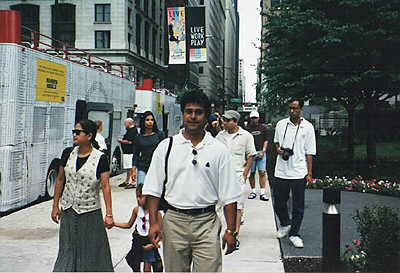 Left-to-right: Priya, Dipanita, Little Rhia, Rajarshi,
Digboloy and Biplab in the streets of Chicago.