Fortress Eden(Day one)

There were lots of hustle and bustle in the Eden for the past few weeks. The G-ians were all bubbling with anticipation for this very day. The reason—to be the center of attraction among the hungry eyes.

Right after puja vacations the girls brought with themselves bags bigger than their sizes stuffed with loads of clothes and shoes. Few days back they were again seen raiding the boutiques in Naharlagun feasting their eyes on designer wear. Many came back satisfied, happy with their purchases and eager to put on the newly acquired possession. They were also the victims of the envious glances of the ones who will have to do with the old ones. For those who did not get to buy anything new: CHEER UP GALS ITS ONLY NERIST GUYS.

Deepawali night is not only a night of lights, sweets, crackers but also of accidents as it happened here on the festive night. Girls were so excited throwing crackers on the rowdy guys from the enemies' camp, that they forgot the uneven grounds on the terrace and fell down-THUMP!!! Many were injured with broken limbs, swollen eyes, muscle cramps but thankfully nobody was burnt. Among the casualties were Mahriati, Saka, Naobi Sena. A special thanks to the 2000 girls as for the first time fortress Eden was brightly illuminated. Inspite of all, the atmosphere in the Eden was joyous and there was a feeling of togetherness and love.

The organizer girls were full of promises and plans to cooperate with each other in the beginning. Alas! Promises are made to be broken. Many went off in search of adventures and meditation in the hills, the others simply backed off. Could be they find the heat of RACAF too overbearing. WE wonder??? There are also girls who want to help everywhere but not doing anything exactly. THANX anyway for just being there. Every night sharp at 9:00 PM (mind you- sharp at 9:00 PM), the Eden hall starts echoing with music of "Satyam shivam sunderam" and "Sur"—the girls dancing to its tune. On the other hand, the galleries were filled up with girls walking down the tune of English numbers led by Saka and Zesela in torn jeans and hot pants. The other boarders were busy practicing for their respective block events. Nisha even set her alarm clock to 9:00 PM along with Rachel(98)and Smriti to practice dance in the open air. Manideepa and Rachel(96) seems to have attacks of dizziness and nausea every time there is a dance practice. We think they don't eat the nutritious food from the mess. The result- many dance steps were changed due their royal inconvenience. Behind all this is a group of girls also known as bookworms. They don't seem to be interested in any activity. This is for you-"ALL WORK AND NO PLAY MAKES JANE A DULL GIRL". Yesterday when most of the boarders were busy practicing and working for RACAF, Chitralekha and Banani had their own personal dress-rehearsal. Both of them had put on make-up and were trying dresses to be worn during the college week. Just a few days back Chitralekha had vowed that she will not join RACAF this year. Do we hear you correct?
The spirit of RACAF goes on and on.. and it is indeed a pleasant feeling to be the fair one. Every one is so very excited and enthusiastic. Girls are so conscious of their figure and beauty that they will go to any extent to maintain their statistics. Every now and then we hear them complaining about their extra flesh and bony structure. Recently the G-correspondents, were informed of the newly formed organization called the PETLOO ASSOCIATION of NERIST( PAN) with it's head as Miss. Mallika Das, vice-president as Miss. Tribeni Das. It seems that the Das-ians have voluntarily come forward to hold this esteem post. The members are as follows – Chandabani Dutta, Kasturika, Sharmita, Ketousie, Barnali Sharma, Bratati, Payal Sen, Urvashi, Sanjukta Singh, Sukanya, Mahriati, Aparna etc. every month they have a general body meeting where they discuss on various issues such as- improvement achieved during the past months like weight loss and gain submitted in written. A precise measurement of the waist is also given. Beauty tips are also discussed during the sitting. Sometimes, specialists are invited to balance their psychological and emotional traumas. The association also offers numerous facilities. It has provision for weighing and measurements plus a designer is hired who does the monthly stitching and re-stitching. The external affairs minister of the association is Miss Sylvia (ex-NERIST momo wrestler), who is at present attending a summit in Indonesia. Inspired by PAN, another association came up collaboration with the counterparts of PAN members. The organization is named ANOREXIA NERVOSA ASSOCIATION of NERIST(ANAN) which is headed by Miss Jill Marak, with vice-president as Miss. Tage Rita. The other members includes Supriya, Sandeepa, Zesela, Tripti, Olivia, Sabita Sarkar, Connie, Ahruaii, Thartei, Kimboi etc. The motto of the association is "health is wealth". The members even after devouring all possible nutrients are yet to show any improvements. Recently, the Nirjuli market ran out of stock of Ghee and butter. Thanx to the ANAN!! they have sittings where every member of the association comes up with sumptuous food items. They strictly avoid dry-fish and chilies as they have strong belief that these items cause loose-motion and may bring indignity to their association.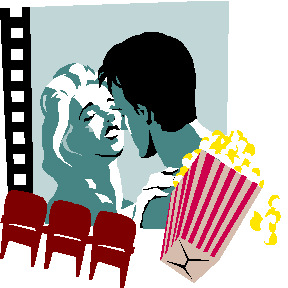 LOVE ON THE RUN

Finally friends, love is all around in NERIST. For all those who are still single-have you ever thought of falling in love with someone? Somebody whom you can call sweetheart. Then an inner voice tells you not to get involve in such a confused mass. But hey girls, check out this stuff! You might think twice before taking a vow for celibacy. Ten well-thought-out reasons why you should fall in love in NERIST:
you get lots of presents, chocolates, teddy bears, flowers, cards and many more on special occasions and not so special occasions.
you have someone to trust and lean on in times when you are weak and helpless. You have someone to carry you on through thin and thick
you get to explore all the places in NERIST from bushes to rivers to meadows to valleys that inspires a person to write romantic poems and songs.
It is very economical- it helps in saving more money for buying more dresses, shoes and cosmetics.
Have you ever tried smooching, pecking, canoodling, necking and…French kissing. Don't miss it.
you get lots of help in your studies including loveology, assignment writing, tutorials and carrying books.
you will have someone to dance in your tune. Honey! Please come here, go there for me…..etc.
you need somebody to be just there, to fill up your empty heart with deeper than the deepest feelings you can never define till you are in love.
you need someone to understand you-sometimes just holding his hands gives you all the comfort and happiness in the world.
it enhances your beauty- the inner and the outer self. It makes you a better person-you learn to share and care. YOU FEEL SPECIAL AND LOVED (and it is all that matters the most).

So those who are still sailing alone, go grab your sailor before the ship sinks. HAVE A GOOD HUNTING THIS RACAF!!!
UPS-A-DAISY
Time and again our simple and innocent life is invaded. We are swept through emotional waves every time a guy showers us with all the attention and care in the world. We fall in an impasse to decide whether his feelings are genuine or not? Here, let us help you. Ten very good reasons why you should not fall in love in NERIST:
love is one big illusion-specially here. It does not last long and at the end you will be the loser.
time is at stake. You will have to spend your precious time and energy roaming around with him and it does hamper your studies which is your first priority.
you lose the image of being independent and free. Depending on a guy is the last thing on your mind.
you become prone to opinionated talks and gossips
guys out here are very narrow-minded, snobbish, egotistical, pompous and braggart, getting involved with one will lead to many social bindings and limited friends.
you will have to cook delicacies on almost every occasion amidst all discomfort and inconvenience and of course wash his dirty stinky clothes.
you become a possession, you will be talked of now and then as a thing bought after a heavy blow to the so called male EGO.
it is very easy to get carried away with all those mushy-mushy dialogues (naturally from the movies) but when the realization strikes you, it will be too late to change things without damaging your reputation and self-respect.
guys out here are not at all trustworthy, to realize that his love is just an ephemeral after all is said and done can be so hurtful that you just stop believing in love.
you are gonna miss the life that your single friends enjoy-freaking out and doing your own way.
Now what girls? There is a big life ahead of you. Life is like a chocolate box, you must try all the chocolates in it. With determination and self-confidence you can cross the biggest oceans on your own and best of all you will make friends.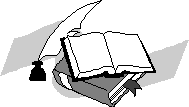 FORTRESS EDEN (Day three)
Today we bring you the report as given by our faithful spies spread all over the Eden, Auditorium and the surroundings. Although many inside news were dig out, many are yet to be uncovered. Among the hottest and spicy ones are the girls hostel's over heard.
Padmaja on seeing Devika and Neetu groomed in saree while they were going to watch Mr. NERIST said :"when guys are in chaddi, you people want to go in saree ?"
during the puja vacation. Manideepa to Chitralikha: "How should I become smart?"
Chitralikha: "Cut your hair and stitch new clothes".

The advice was sincerely followed as you can see a new Manideepa turned into a beautiful SWAN from a ugly duckling. The outcome was frequent phone calls and dates, no wonder she is known as the queen of Mechanical '96.
Kasturika to Mallika : "final year main sabka affair ho gaya"
Mallika (with a sad look): "haan main hi bachi hoon, dua karo final year mein meri kismat khul jaye".
Chandabani and Nivedita composed a sher which is based on their Love life
'tu nahi to koi aur sahi,

koi aur nahi to koi aur sahi……..to koi aur sahi'
Niharika has finally fall in love. Thanks to Sonaquip's ten reasons to fall in love in NERIST. Yesterday after seeing the message for G-ians her response was : " kal to Naku ke naam pe message de hi denge".
early in the morning, Padmaja "main patli ho gayee mera naam PAN main nahi aaya". According to her three puris is enough to stay fit.
Sushmita Das has gone into hibernation. She hardly comes out of her Den and has been real quiet. Hey Sush! What happened ? We really miss your beautiful smile.
talk of the first years…Well they are THE BOLD AND THE BEAUTIFUL. They like to dress up, make up and freak out. For instance not a single of them missed the Mr. NERIST contest. They were all so very very dressed up in saree. Actually our spies informed us that they wanted to see Mac in his underwear. It was Unfortunate for them that he did not turn up on the stage but it was fortunate for Mac. Our spies also could find out that the first years are very stingy. They carry only Rs.5 along with them for the function just to buy a copy of Sonaquips. We are flattered. And they are all head over heels with Mr. Bhaskar '98 beside other guys. Biraja is the local goonda of the hostel. She is popularly known as Biru Dada by her chamchas. She also happen to resemble heartthrob Abhishek Bacchan. NaobiSana is the funniest among their batchmates. Also called Govinda by her friends, she has loads of amusing stories and jokes. She has the talent to imitate voices. Chandabani, the chubbiest of them all in not only heavy but also a good dancer, writer, poet and a clown. Rinki is the most talkative that sometimes when others get fed up, she even blabbers to herself. Santa is very impressed with Sonaquips. According to her, if her name does not get publish in this prestigious issue, it will be very shameful.
Well!well Chitralekha has finally broken her vow, yesterday she was seen in a bridal attire all set to see her BEEEEEST friend Surajit singing on the stage. Only to be faced by Purbasha's open challenge who was seen with Surajit's brother i.e her devar. Anyway, we wish them all the best.